We are a member of the International Association of Clinical Thermology.
Thermography (or infrared imaging, or digital infrared imaging) is an advanced computerized thermal imaging tool used to provide better screening approaches and diagnostic value for inflammation, pain, cardiovascular disorders, neurological disorders, musculoskeletal conditions, dermatological conditions, breast health, skin health, diabetes, thyroid disease, stroke warnings, headaches, neuropathy, strains, carpal tunnel syndrome, TMJ/TMD, sports injuries, soft tissue injuries, myofascial injuries, chronic pain conditions, and much, much more. Thermography uses special cameras and software that are sensitive to electromagnetic energy and infrared wavelengths. There is no touching, no compression, and no pain. The camera is able to detect infrared heat from the body, producing several variations of high resolution images that are able to be analyzed qualitatively and quantitatively.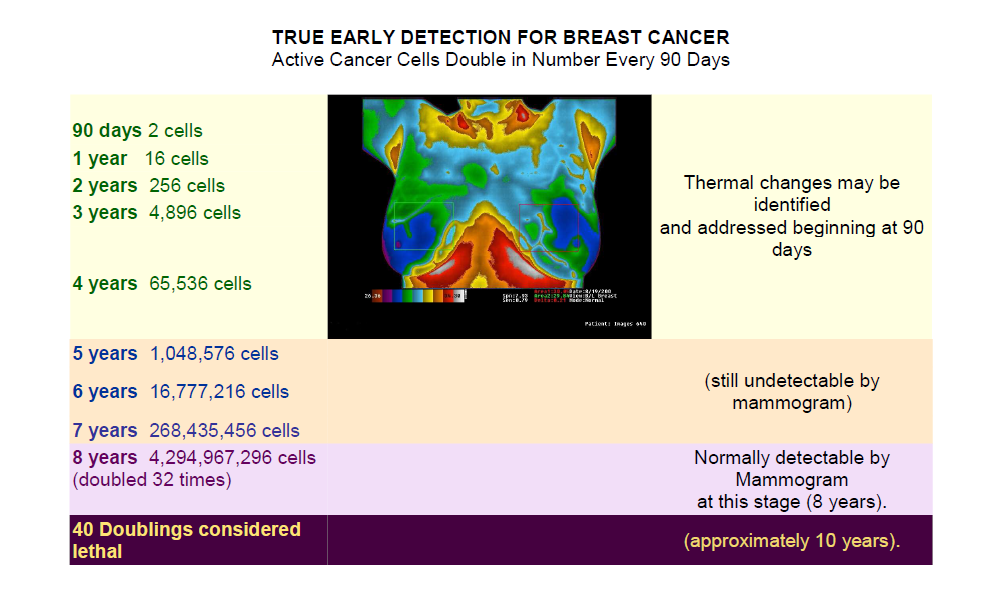 Anyone can benefit from thermography. There is no need for a doctor's order, referral, or authorization from an insurance company. There is no risk, no pain, and no side effects from thermography. It is safe for all ages and sexes. It is suitable for pregnant mothers, breastfeeding mothers, those with fibrocystic breasts, or for those with a concern about radiation exposure from other modalities. It is also an imperative tool for those with a more difficult time communicating discomfort or pain.
Thermography may provide the first signal that a problem is developing, before a pre-invasive tumor develops. It has a ten percent higher sensitivity than mammography and seven percent higher sensitivity than ultrasound. "Since thermal imaging detects changes at the cellular level, studies suggest that this test can detect activity 8 to 10 years before any other test. This makes it unique in that it affords us the opportunity to view changes before the actual formation of the tumor. Studies have shown that by the time a tumor has grown to sufficient size to be detectable by physical examination or mammography, it has in fact been growing for about seven years achieving more than 25 doublings of the malignant cell colony. At 90 days there are two cells, at one year there are 16 cells, and at five years there are 1,048,576 cells–an amount that is still undetectable by a mammogram. (At 8 years, there are almost 4 billion cells.)" – Christiane Northrup, MD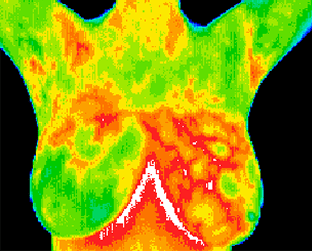 The images are captured in real-time from an ultra-sensitive medical infrared imaging camera and sent to a computer for storage and analysis (the images are kept on archival media for comparison to future images for monitoring over time). Specialized infrared imaging computer programs allow the doctor to isolate direct and differential temperatures, perform vascular analyses, dynamic thermal subtraction studies, and more.
Once the images are taken, a board certified clinical thermologist will digitally process and analyze the images. A written report of the results will be sent to you and made available to your doctor.
If you are having a breast thermogram, each breast will be graded using the internationally accepted and standardized TH (thermobiological) interpretation protocol. This is very similar to the American College of Radiology's BI-RADS grading system, which is used to grade each breast when a mammogram is performed. Each breast's image is placed into one of five thermobiological categories.
Infrared imaging is not affected by: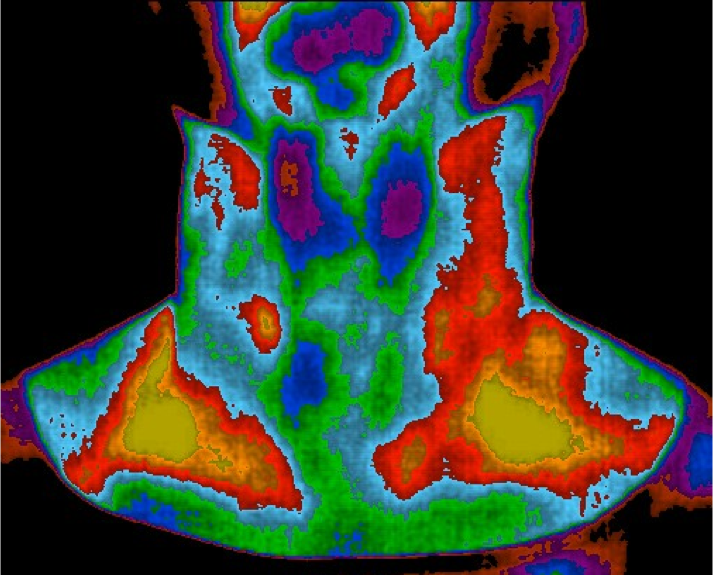 A 56 year old female presented with DEXA evidence of progressive osteoporosis resistant to estrogen therapy. Discrete focal hyperthermic signals suspicious of parathyroid dysfunction are seen. A follow up endocrine work up diagnosed the patient with osteoporosis secondary to hyperparathyroidism
Patient with history of feeling tired and run down. Thermal signs of microcirculatory deficits in the fingers secondary to diabetes.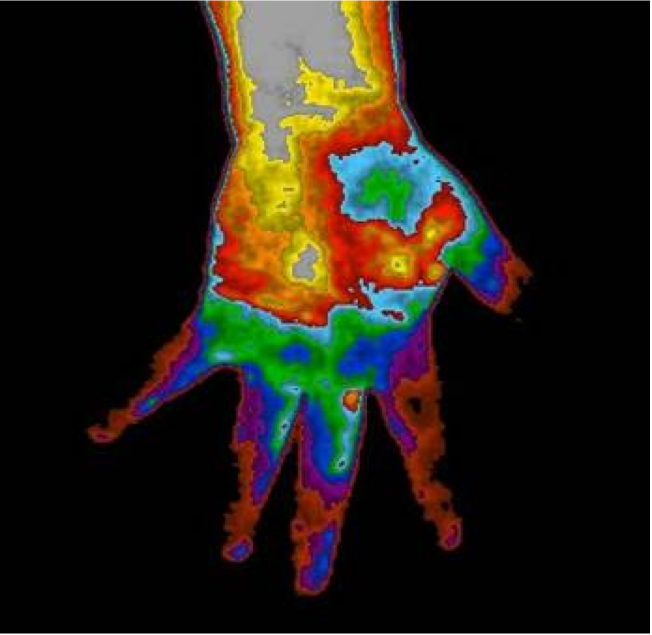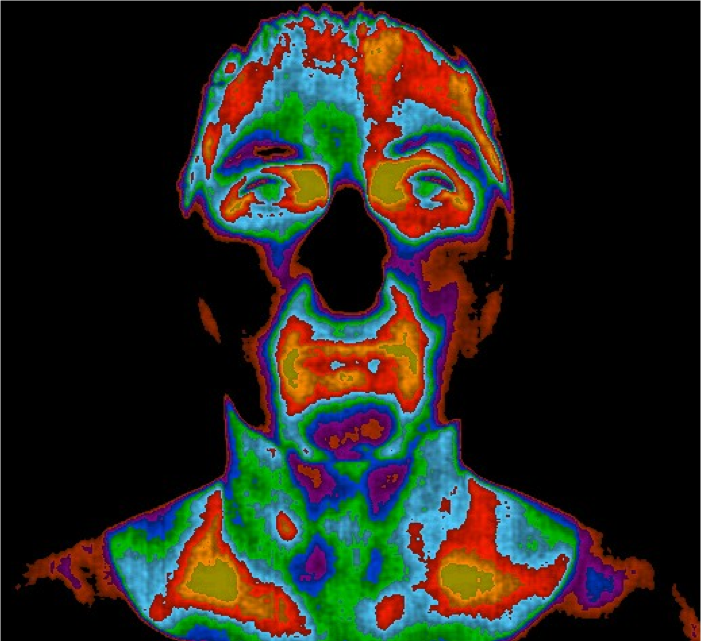 Thermal signs of decreased vascular perfusion in the area of the right supraorbital artery in a 72 year old female. A follow up MRA showed partial occlusion of the ophthalmic artery and a pending stroke.
Patient presenting with symptoms from repetitive movement over the past several years with  a recommendation for surgery.